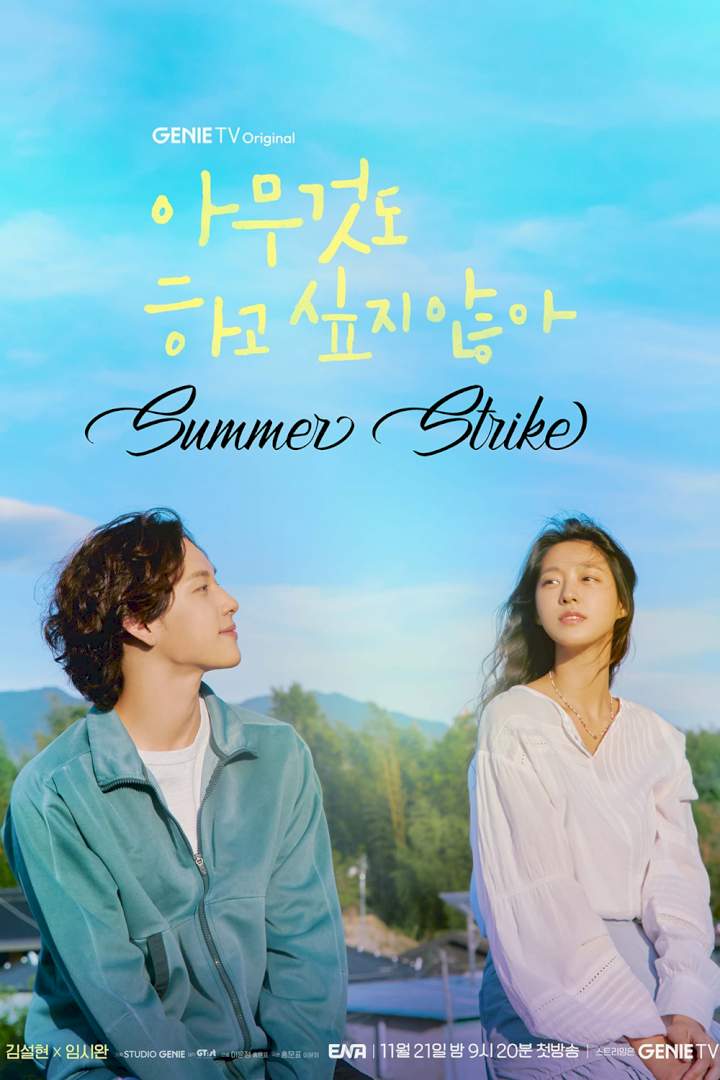 Lee Yeo Reum gets dumped by her boyfriend and, soon after, her mother dies in an accident. She goes through one of her worst moments in her life. Lee Yeo Reum then makes the decision to live a complete different life from before and not do anything. She quits her job and moves to a small village, where everything is strange to her. There, she meets the residents, including An Dae Beom, and gets to know them. An Dae Beom works as a librarian. He hardly talks to people, but, when he does, he talks with a stutter. Somehow he gets comfortable and happy being with Lee Yeo Reum. Throughout this time, Lee Yeo Reum also discovers who she really is.
Summer Strike // Amugotdo Hago Sipji Anha // I Don't Want To Do Anything

Genre: Drama, Romance

Stars: Kim Seol-hyun, Yim Si-wan, Shin Eun-soo, Bang Jae-Min

MyDramaList: https://mydramalist.com/703721 ... thing

Premiere: Nov 21, 2022 (South Korea)
More on...