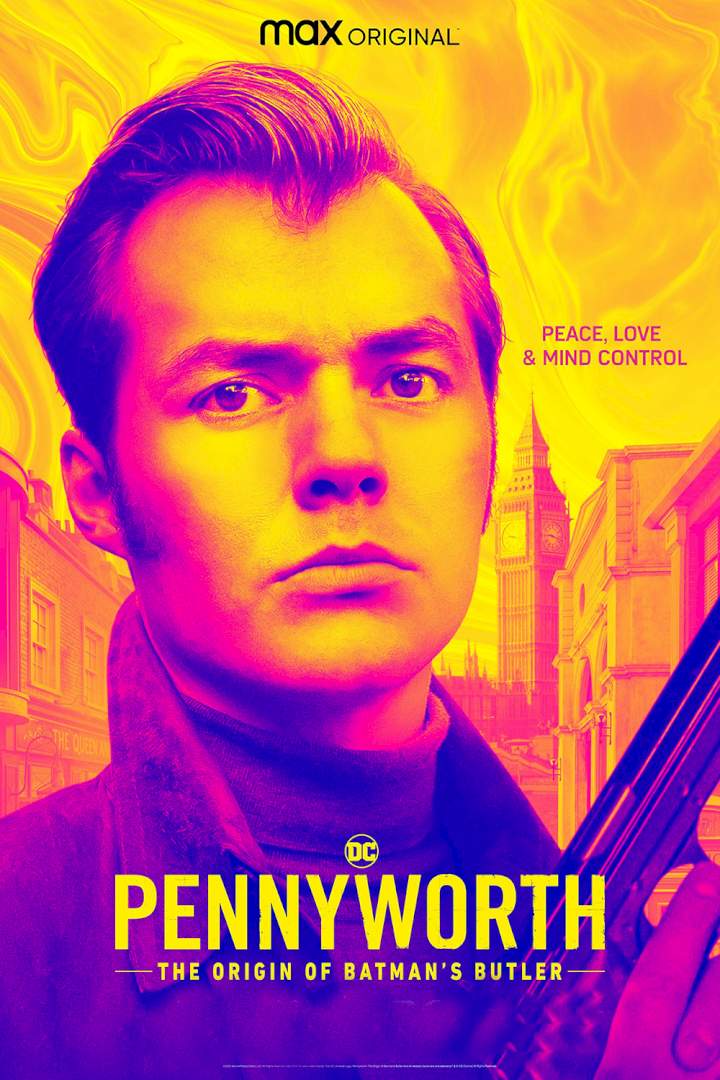 Peace, love & mind control.
The origin story of Bruce Wayne's legendary butler, Alfred Pennyworth, a former British SAS soldier who forms a security company in 1960s London and goes to work with young billionaire Thomas Wayne and his wife Martha, before they become Bruce Wayne's parents.
S02: A year after the events of last season, England finds itself embroiled in a devastating civil war. Alfred Pennyworth, now running a black-market club, is in search of a way out before his country burns itself to the ground and he's got his eye on America.
S03: After a five-year time jump: the civil war is over, and a cultural revolution has changed the world for better or worse - ushering in a new age of Super Heroes and Supervillains.
S03 Title: Pennyworth: The Origin of Batman's Butler

Genre: Action, Crime, Drama

Stars: Hainsley Lloyd Bennett, Ben Aldridge, Dorothy Atkinson

IMDB: https://www.imdb.com/title/tt8425532/

Premiere: Jul 21, 2019 (United States)
More on...